Cycling facilities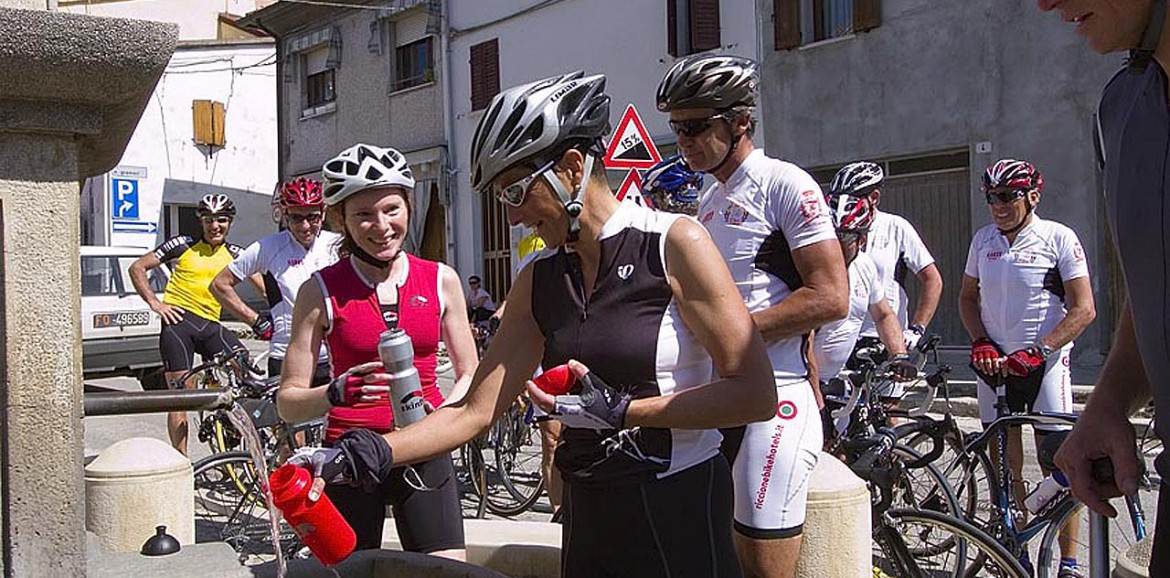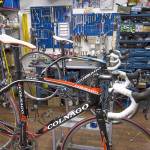 Bike deposit
Our internal bike deposit, extremely safe and complete with dressing room, bike racks, lockers, hooks, benches and lockerscan host up to 170 bikes. Also, with our specialized personal, we can as help you for an ordinary mechanicals problems and for bike maintenance.
Maintenance corner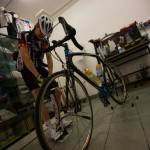 New and big space inside the great bike deposit storage, with all the necessary that you need for mechanical repairs and maintenance.
Pre and after training Buffet
In the morning, a rich breakfast buffet based only with fresh products, tasty and low kilocalories.
Snacks with fruits, sandwiches and all the necessary to be prepared for even the most hard bike tour. When you come back, "Lunch" post training from 2.30pm to 4.30pm with pasta and rise, different kind of cheese, different kind of salami, salad, homemade cakes, fresh fruits and fruit salad, served in our new lounge open up to the swimming pool garden.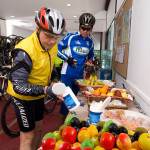 Sartibus
Sartibus, the Hotel's minivan, is giving assistance during difficult bike tours and emergency service in case of accident or falling down.
it escorting our guests for the shopping around hinterlands farmhouses, for buying local typical products.
Transfer service is available under request from Rimini, Forlì, Bologna and Ancona airports.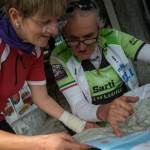 Cycling Itineraries
Hotel Sarti is providing to give to our guests lots of material for their tour: daily weather forecast, maps with highlighted tours with different levels and technical descriptions, translate in every languages.

Techincal assistence
During excursions, Hotel Sarti's guides will give qualified technical assistance. Good cooperation with technicians for every problems. Great collaboration with specialised bike shops as well.
Renting bikes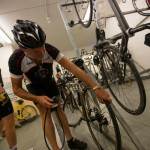 You can rent directly in our hotel high quality bikes, such as Colnago ACE 212, Xescobikes 2012 and Colnago CLX 2010 . Have a look to the technical file.
For example, CLX is the entry level model of the range Colnago carbon. It 'a full carbon frame with monocoque front triangle made ​​by Colnago Lab project exclusively Italian, while the rear triangle, assembled by a special bonding process, is derived from B-Stay "special technology already used by the top of the range."
Laundry service
At your come back from the training, we guarantee a fast and excellent laundry service for all your bike wearing.

Fitness and massages
After a bike tour, guests can spend some relaxing time in our Wellness Area with sauna, whirlpool and more and more .. or choosing a sporting or relaxing massage.