Special Offer Cycling in Riccione
From 27th September to 4th October
✔ 7 days  €  434,00 per person in Standard double room.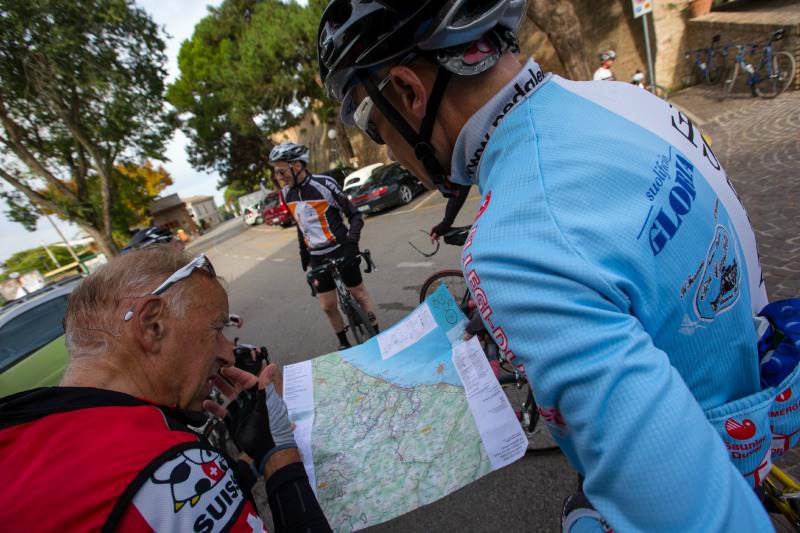 End of September special bargain
Autumn bike
The autumn after the wine grape harvest
Don't miss this opportunity! It's time for Fossa's cheese e truffle!
jump in the saddle of your road bike and come join us at the Hotel Sarti in Riccione for a perfect biking holiday in September and October.
Starting from Riccione, with few pedelate you can discover all the wonders that the hinterland Romagnolo hides!
During the week, excursions to:
Acqualagna e Montenerone,Sant'Agata Feltria e nuova Feltria, to discover the white and black truffle
Borghi, Sogliano, Talamello e Mondaino to discover Fossa cheese
For accompanying persons the following services are available:
– Daily admission to Sarti Wellness: 200 square meters of pure comfort with sauna, Turkish bath, frigidarium with ice waterfall and bucket of ice-water, aroma showers, relaxation room and massage cabins.
– Private minibus for shopping trips (San Marino / Rimini) or cultural excursions (Rimini / Gradara / Urbino) – at least 4 persons
– Hotel-owned city bikes for leisure rides
– Heated outdoor swimming pool, surrounded by a beautiful, lush  garden with sun loungers and parasols (open from mid-March to mid-October).
– Water jet massage with 4 places in the garden (covered)
– Wireless internet access
 PLEASE NOTE:
– This offer can not be combined with other offers
– This offer is valid for a limited number of rooms
– Customized offers for groups (minimum 8 persons)
– For groups with at least 10 participants we can organize this offer at any other time according to your request.