May on the Bike
 from 14th to 21st Maggio
Special Price
 € 550,00, instead of € 658,00
Price for person
in standard double room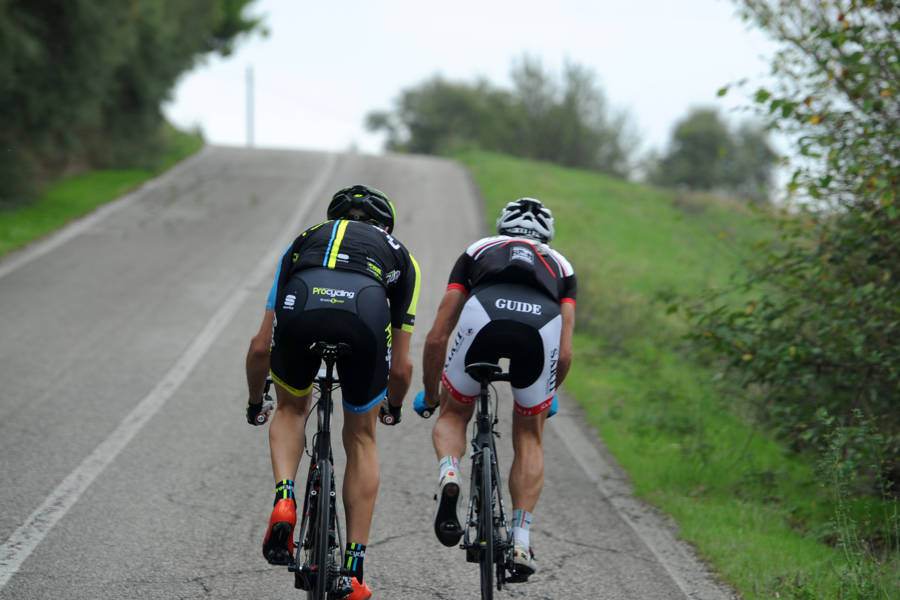 Fot the first 5 reservation, a gift for you:
The hotel Sarti bike shirt 
It just got nice and warm and not too hot; the days are almost as long as the nights;
the long days bring more time off and more hours to dedicate to the sea, the sun and the bike.
Summer is coming, the scenery is bright and full of color; think of the Spanish broom at the Monte San Bartolo:
the yellow flowers, the blue sea.
The prices for the stay are still low season prices.
All tours of the Bike-Holiday and the total gain.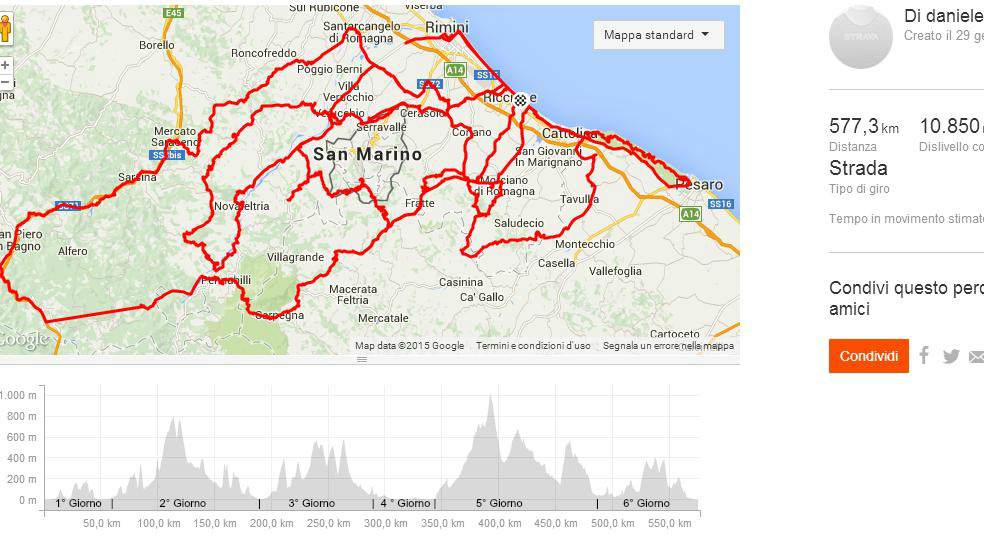 Program
Saturday – welcome drink with a brief explanation of the services offered by the hotel; we distribute info material and assist you in the choice of the tours. We introduce our experienced, multilingual bike guides who will accompany you on tour. Tours feature different difficulty levels, based on your training and experience.
Sunday – After an abundant and pleasant breakfast we meet in front of the hotel by the sea. Now you can still choose the bike guide and the desired route. In most cases, the first tour also helps to get used to the bike and the effort.
At the return a sumptuous snack awaits you and then … off to the swimming pool, the spa area or the sea.
Monday – First challenging tour through the Malatesta area:
Riccione – Sant'Agata Feltria – Talamello – Torriana – Verucchio – Riccione.
Verucchio, Origin of the Malatesta dynasty; City of Villanovan culture with an interesting museum; the castle is worth a visit, too.
Tuesday – Riccione – Montefiore – Montescudo – Montelicciano – San Marino – San Leo – Riccione.
Montefiore: Summer residence of the Malatesta family; fortified castle to defend the surroundings from the enemies from the Montefeltro area;
San Leo: castle by architect Giorgio Martini; prison of Count Cagliostro; on the main square cathedral and pre-Romanesque parish church.
Wednesday – Relax: break at the farmhouse Agriturismo Roberta Frontali; tasting of local food and wine from the surroundings.
Thursday – Challenging Tour 150 km/95 miles approx.
Riccione – Casteldelci – Mount Fumaiolo and Tiber source – Riccione.
Casteldelci: in the Malatesta area, too, the bell tower's worth a look.
Friday – Easy tour among the hills of our surroundings: Morciano – Montefiore – Tavoleto (Montefeltro-area) – Mondaino – Montegridolfo – Gradara – Riccione.
For accompanying persons the following services are available:
– Daily admission to Sarti Wellness: 200 square meters of pure comfort with sauna, Turkish bath, frigidarium with ice waterfall and bucket of ice-water, aroma showers, relaxation room and massage cabins.
– Private minibus for shopping trips (San Marino / Rimini) or cultural excursions (Rimini / Gradara / Urbino) – at least 4 persons
– Hotel-owned city bikes for leisure rides
– Heated outdoor swimming pool, surrounded by a beautiful, lush garden with sun loungers and parasols (open from mid-March to mid-October).
– Water jet massage with 4 places in the garden (covered)
– Wireless internet access
PLEASE NOTE:
– This offer can not be combined with other offers
– This offer is valid for a limited number of rooms