Bike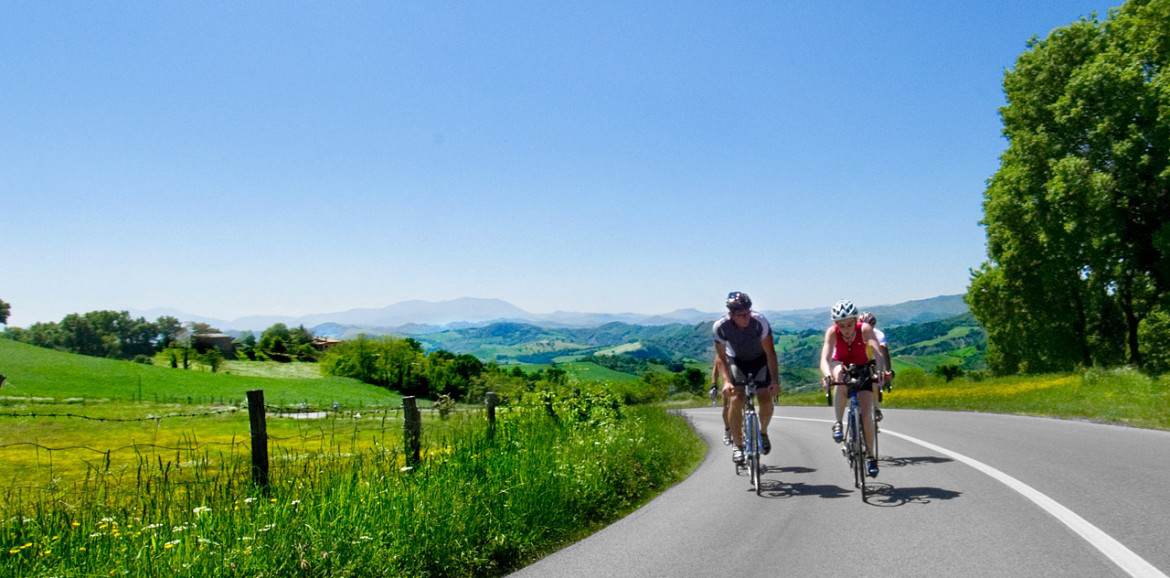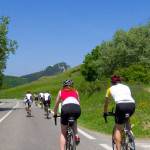 The Hotel Sarti is particularly popular with all those who want to spend their holidays in company with their inseparable bicycle.
The cycling tourists are welcome and more .. since 15 years, our bike Hotel try to accommodate them with all their requirements. Furthermore, the configuration of the land here is ideal for cyclists: from roads in the plains to slopes of the nearby hills of the Malatesta Seignory and the Montefeltro Seignory (boroughs, fortresses and castles dotted along beautiful Marecchia and Conca River Valleys), with a slope degree going from 5 to 20%.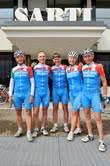 Riccione is great place to depart for excursions that lead cyclists on itineraries to discover enchanting landscapes and a wealth of historic sites.

The closest destinations are the villages of the Malatesta Seignory but for who want to cycle further and have the energy to handle longer and more difficult itineraries, can continue into the neighbouring Montefeltro as for as San Marino or haven reach the Apennine passes bordering with Tuscany.
Fly Ryanair!
On March 27th 2018 Ryanair is launching a new airline route: a direct flight London-Rimini.
Seize the moment and plan your one-week holiday at Hotel Sarti! We'll be waiting for you at the airport and we offer you our free transfer service to and from the Hotel.