Swimming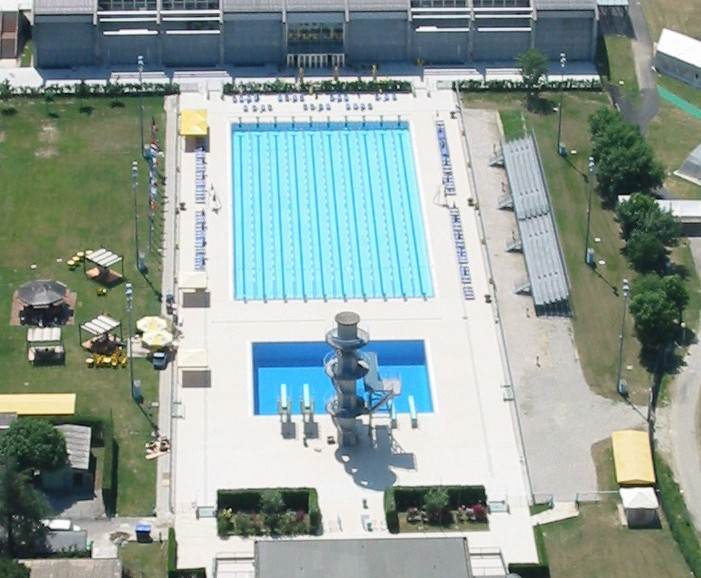 For all those who love swimming, either as a demanding sport or simply as a way to relax, the Hotel Sarti, and other nearby facilities offer various possibilities: so much more than a simple dive into the pool.
Large swimming pool (10 x 15 mq)
The Hotel Sarti pool, which is unusually large for a hotel pool, is situated in an huge garden and is the ideal place for swimming in comfort and relaxing. Your are enjoying the facilities available.
Olympic-sized pool services (25 x 50 mq)
The hotel offers a free shuttle service to Riccione's Olympic-sized pool as well as various special agreements and concessions for using the facilities there.
Packed Lunch
For who is not a swimmers and won't to suspend their training session at the pool, the hotel can prepare a "packed lunch" with a variety of food and drinks.
Assistance services
Specialist assistants are always available at the hotel pool to meet all guests' requirements. On request, we can also provide advanced swimming lessons.
Towels and bathrobes
The Hotel Sarti offers to all swimmers a complete set of towels and a bathrobe in order to get out of the pool as more comfortable as possible.
Special agreements
Hotel guests can use a special agreements with specialist sport-stores for swimming or other water sports.
Lanes reserved for our guests at the swimming pool in Riccione.
2 Sartibus of 9 places available for them.
richiedi subito informazioni